BRNO JE ZLAT├? LO─Ä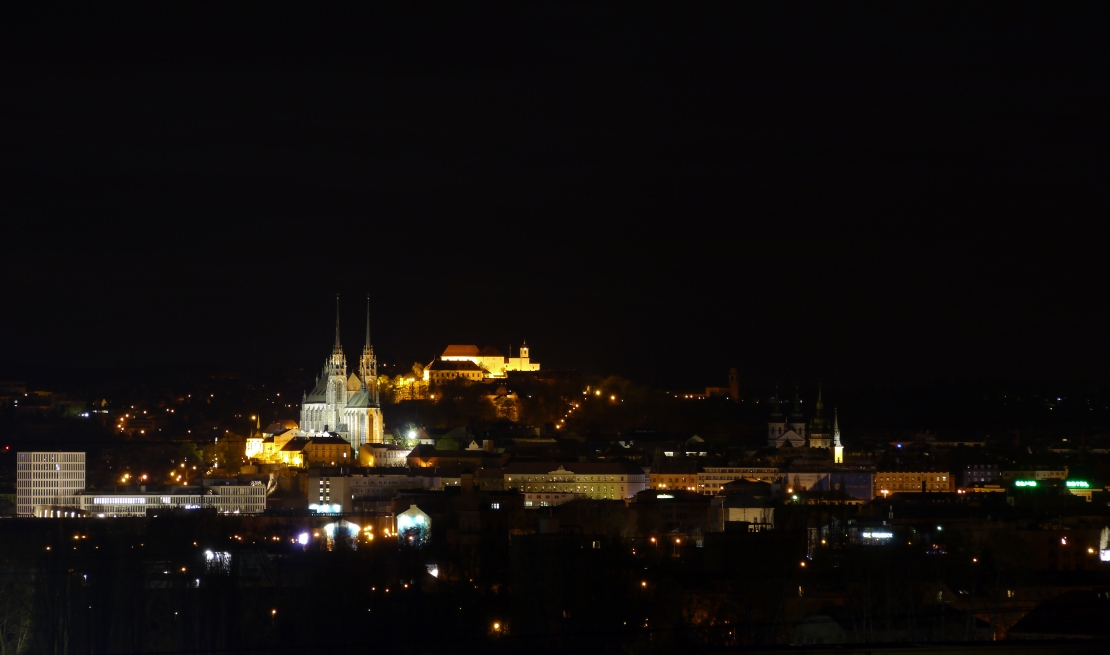 V├ştejte v Brn─Ť. Pokud jste fanou┼íek pam├ítek, pak byste nem─Ťl minout historick├ę dominanty m─Ťsta - Petrov, p┼Öesn─Ťji katedr├ílu sv. Petra a Pavla, kter├í to dot├íhla a┼ż na ─Źeskou desetikorunu, a ┼ápilberk, kter├Ż p┼Öe─Źkal celou ┼Öadu obl├ęh├ín├ş mocn├Żmi vojsky i komunismus.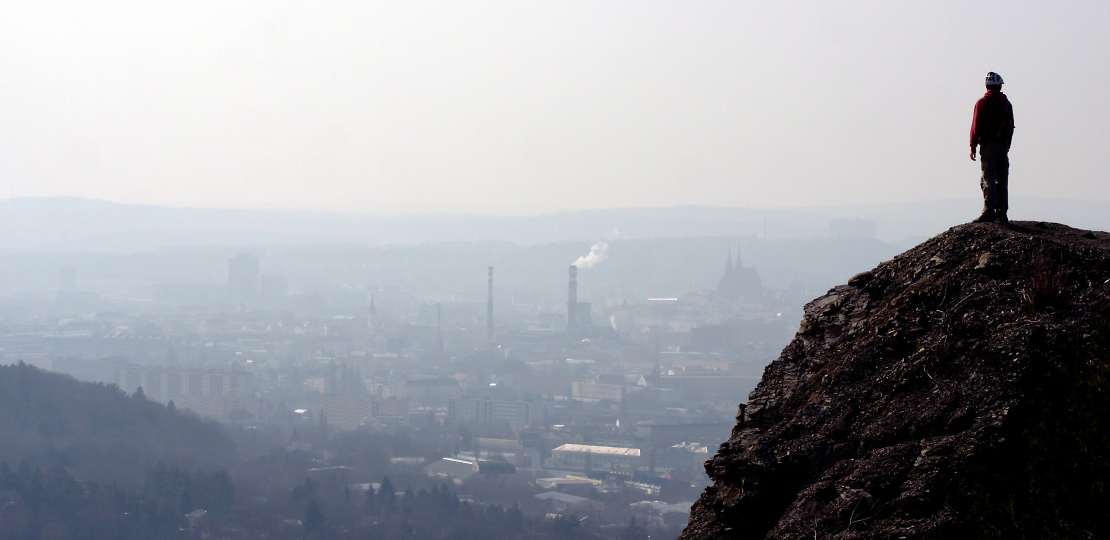 Nebo m┼»┼żete odpoledne vyrazit na kolo. Severn├ş ─Ź├ísti Brna dominuje b├Żval├Ż lom pod kopcem H├ídy a hned kousek od n─Ťj je dal┼í├ş opu┼ít─Ťn├Ż lom na Kopanin├ích. Bezprost┼Öedn├ş bl├şzkost m─Ťsta, neoby─Źejn├ę prost┼Öed├ş lomu a ┼Öada zaj├şmav├Żch trail┼» a technick├Żch pas├í┼ż├ş, vytv├í┼Ö├ş opravdu jedine─Źnou kombinaci, kter├í stoj├ş za prozkoum├ín├ş.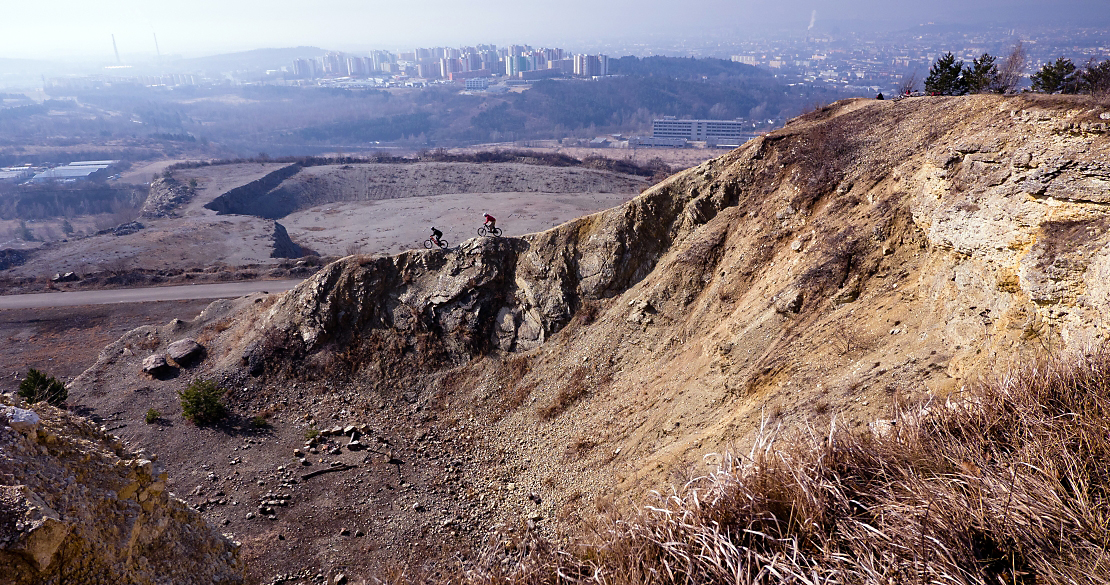 Z n├íhorn├ş plo┼íiny, kter├í je obliben├Żm a frekventovan├Żm m├şstem milostn├Żch dostaven├ş─Źek, startuje prvn├ş laskomina. Sotva p├ír des├ştek centimetr┼» ┼íirok├í cesti─Źka po uzou─Źk├ęm skalnat├ęm h┼Öbetu lemovan├ęm desetimetrovou propast├ş ned├ív├í prostor pro chybu. Chce to ruce chirurga a srd├ş─Źko mari┼?├íka.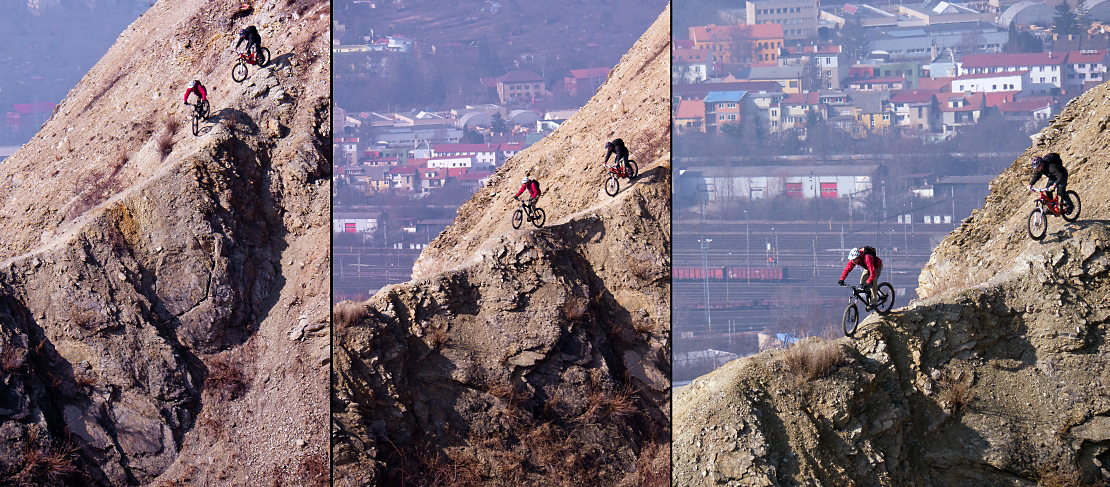 Snad z ka┼żd├ęho ├║hlu vypad├í tento h┼Öeb├şnek sexy, ale stejn─Ť tak objektiv klame p┼Öi posuzov├ín├ş obt├ş┼żnosti. Nejlep┼í├ş zp┼»sob je obhl├ędnout si to na vlastn├ş k┼»┼żi. Jestli to na v├ís bude moc lehk├ę, vr├ít├şme v├ím vstupn├ę.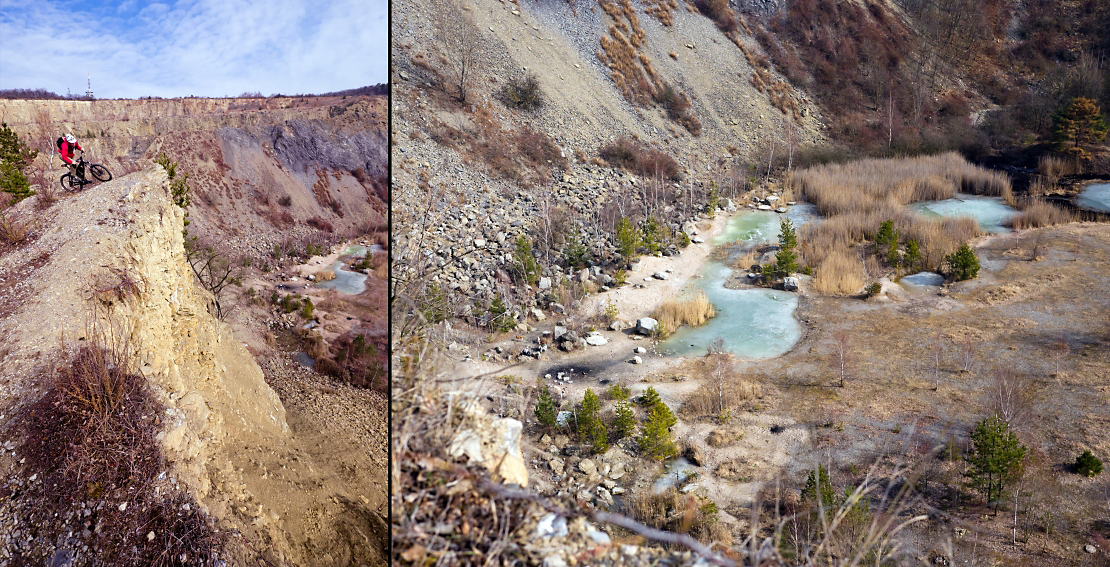 Kdy┼ż se proskota─Ź├şte lomem o p├ír galeri├ş n├ş┼ż, dostanete se na kolmou hranu padaj├şc├ş do ├║dol├ş R┼»┼żenina lomu. V l├ęt─Ť byste pod sebou vid─Ťli neofici├íln├ş naturistickou pl├í┼ż, ale po zim─Ť je tu na┼ít─Ťst├ş je┼ít─Ť mor├íln─Ť bezpe─Źno.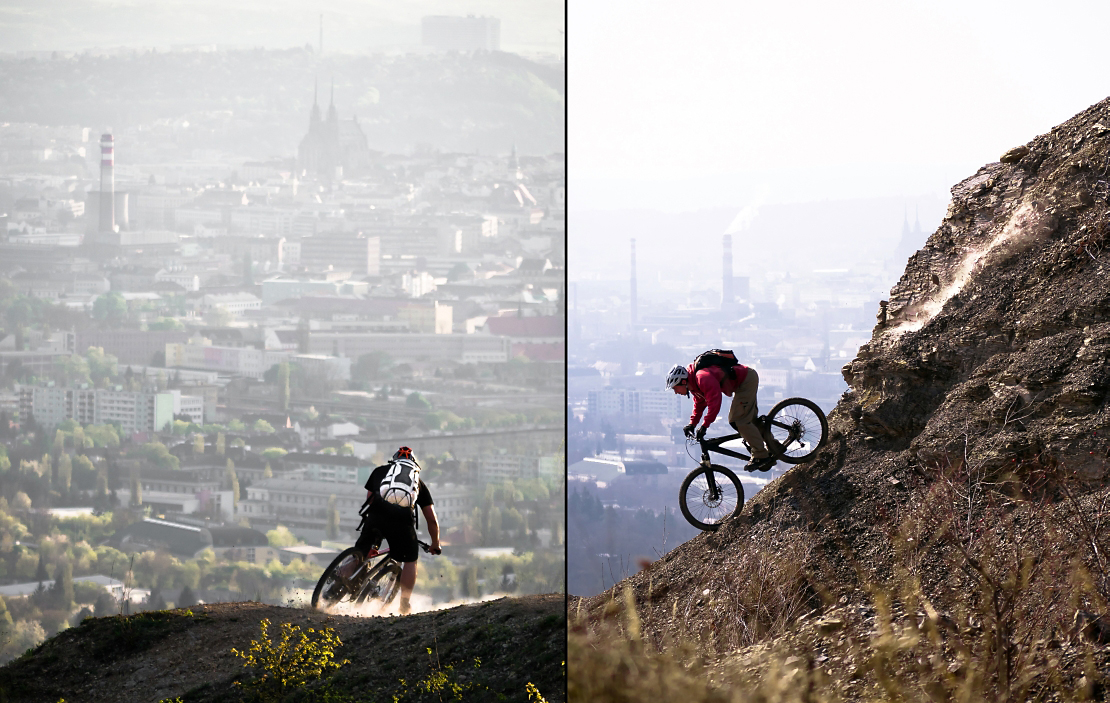 Prakticky v┼íude m├íte p┼Ö├şle┼żitost na mal├Ż sjezd├şk na n─Ťkter├ę z mnoha hald a ├║tes┼» jednotliv├Żch galeri├ş lomu. Kulisy m─Ťsta tomu dod├ívaj├ş neopakovatelnou atmosf├ęru. Z├íle┼ż├ş jen na va┼íem apetitu a zru─Źnosti.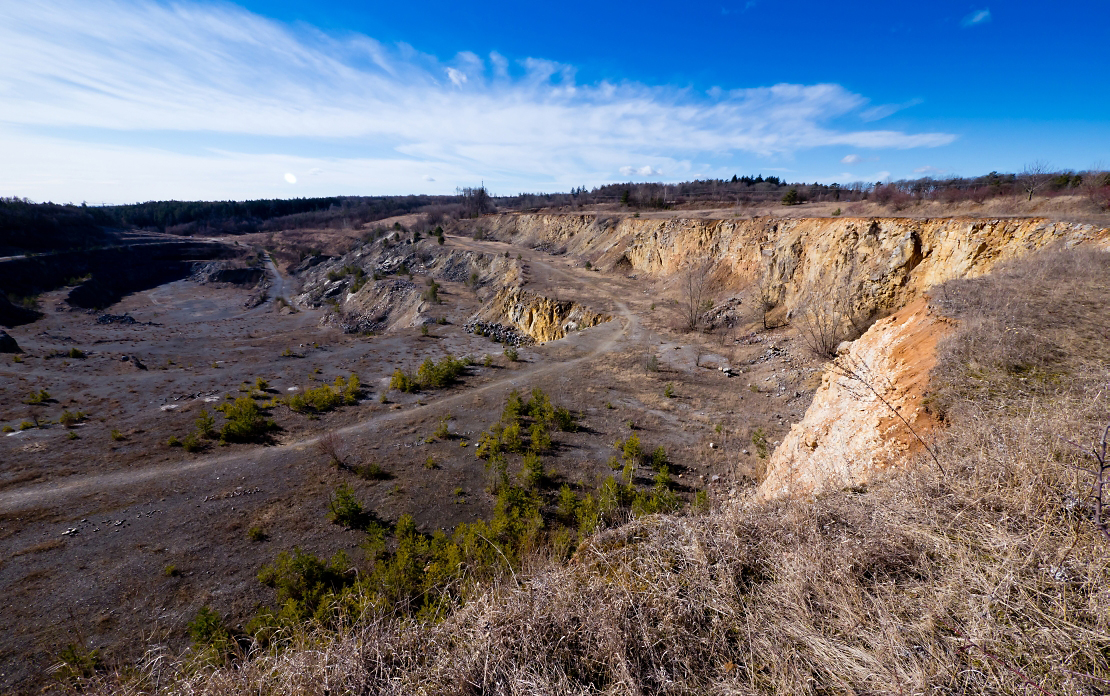 Kdy┼ż u┼ż m├íte lom nad Velkou Klajdovkou prozkouman├Ż, je ─Źas se p┼Öesunout. Kousek stranou, na druh├ę stran─Ť silnice na Ochoz, mimo proudy milenc┼» a ned─Ťln├şch v├Żletn├şku, stoj├ş lom na Kopanin├ích. Nen├ş tu tolik z├íkout├ş jako na Klajd─Ť, ale nuda to taky nen├ş.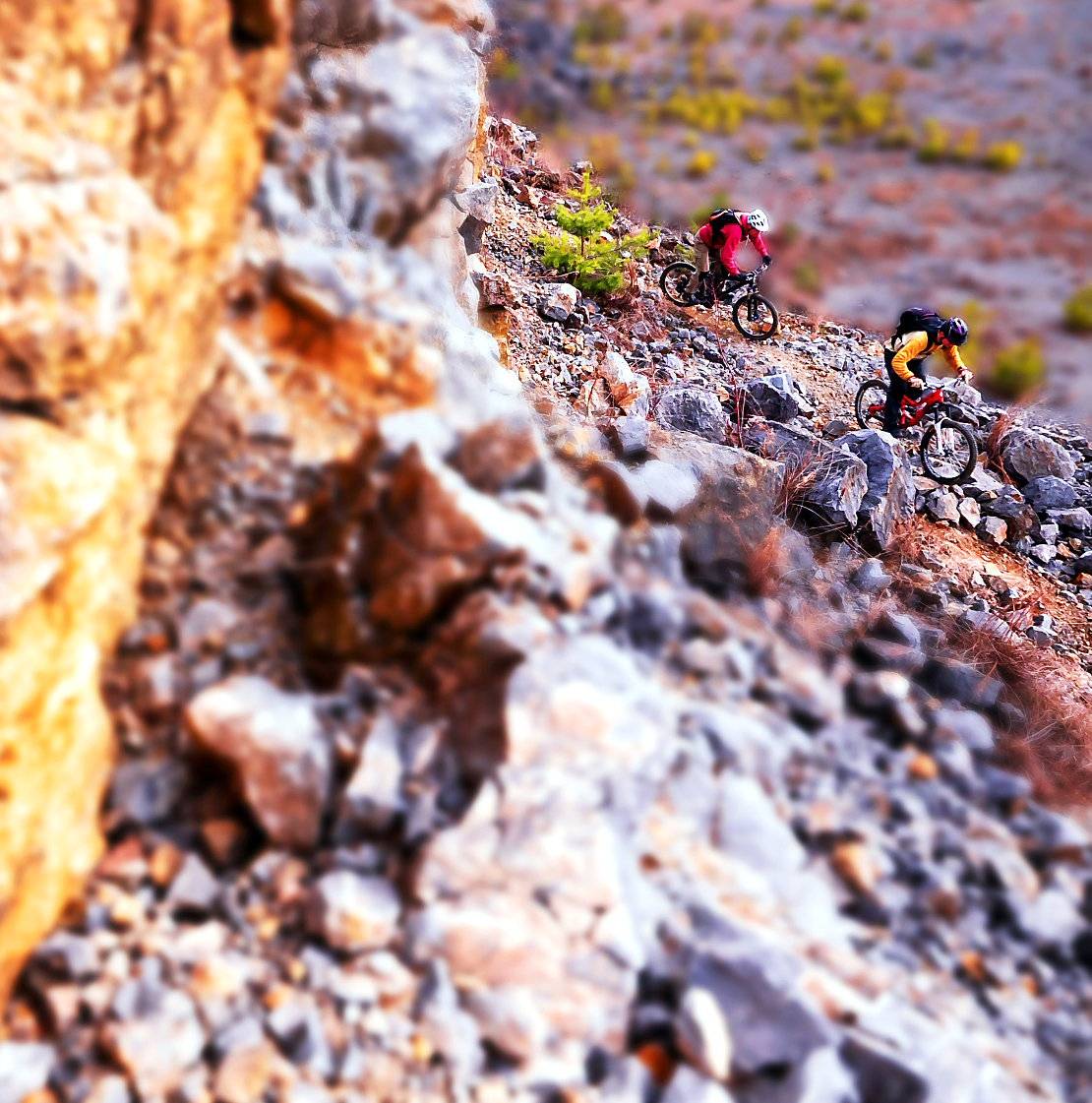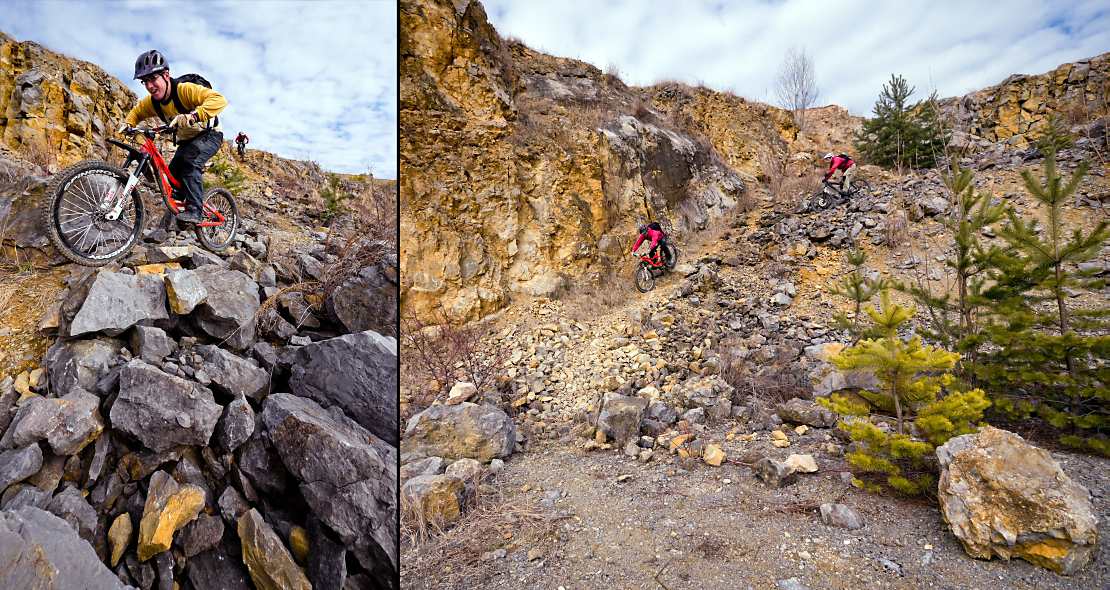 Hned na prost┼Öedn├ş galerii najdete vy┼íperkovanou rockgarden, za kterou by se nemuseli styd─Ťt ani v Kanad─Ť.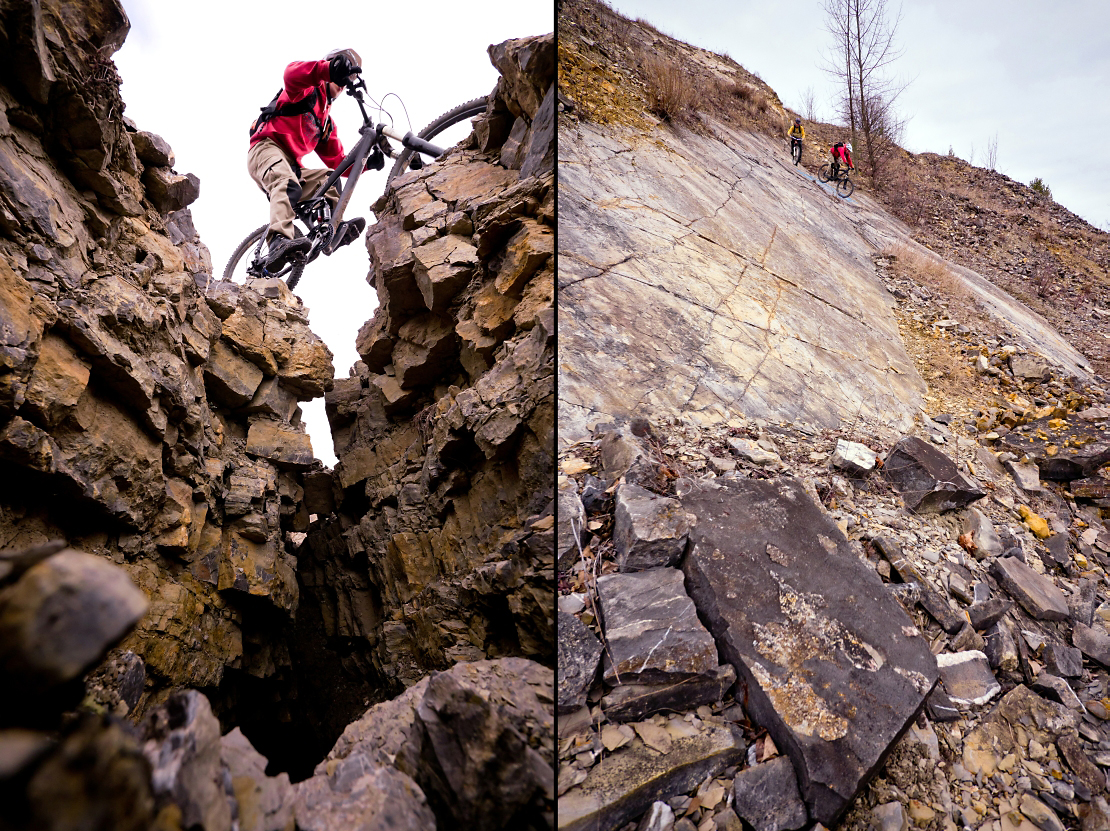 A kdy┼ż si d├íte z├íle┼żet, za hlubokou pr┼»rvou najdete i obrovskou kamennou plotnu.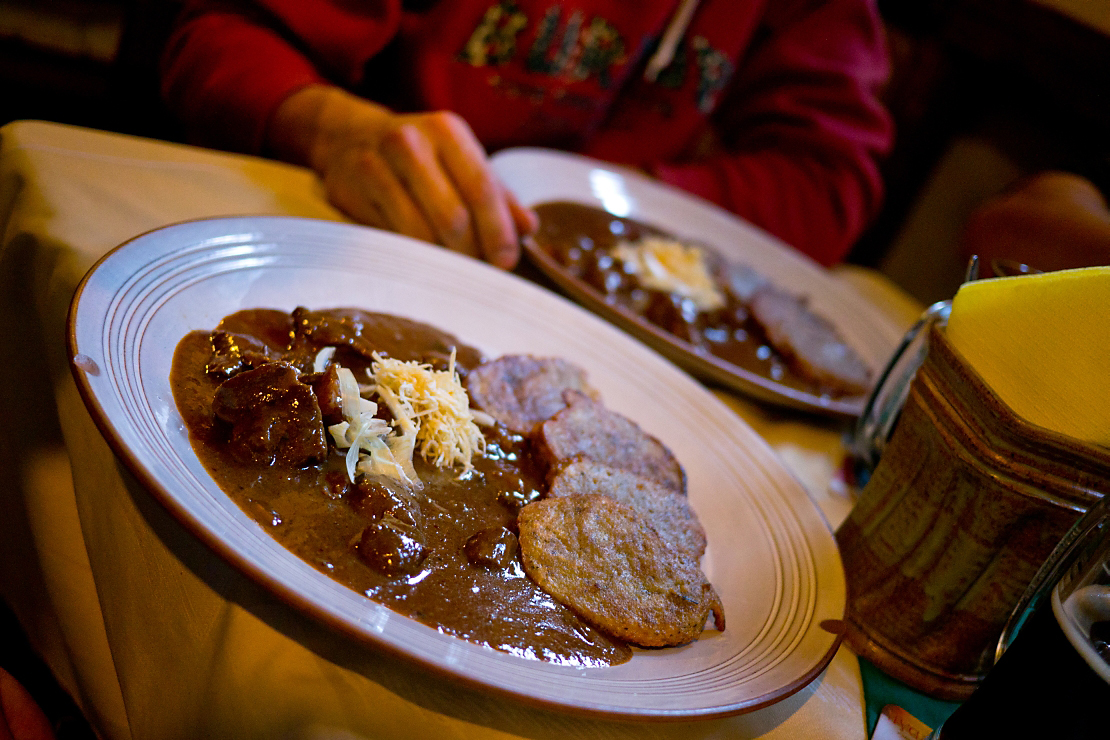 Bylo by toho je┼ít─Ť v├şc, ale na jedno odpoledne je to tak akor├ít. No a na z├ív─Ťr si dejte v n─Ťkter├ę z bl├şzk├Żch hospod t┼Öeba zv─Ť┼Öinov├Ż gul├í┼í jako my a pop┼Öem├Ż┼ílejte, jestli je v┼żdycky pot┼Öeba let─Ťt p┼Öes p┼»l sv─Ťta nebo sed─Ťt za volantem 12 hodin, abyste za┼żili par├ídn├ş v─Ťci ;-)