SĂ?ZAVA: NA BIKU VODĂ?CKĂťM RAJĂ"NEM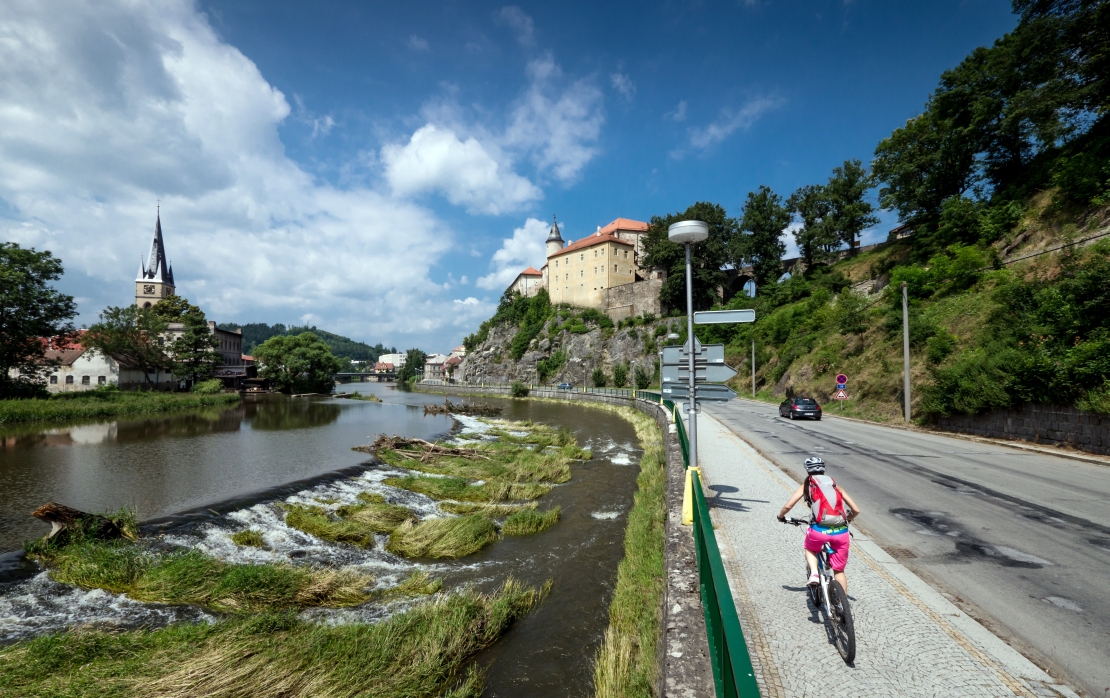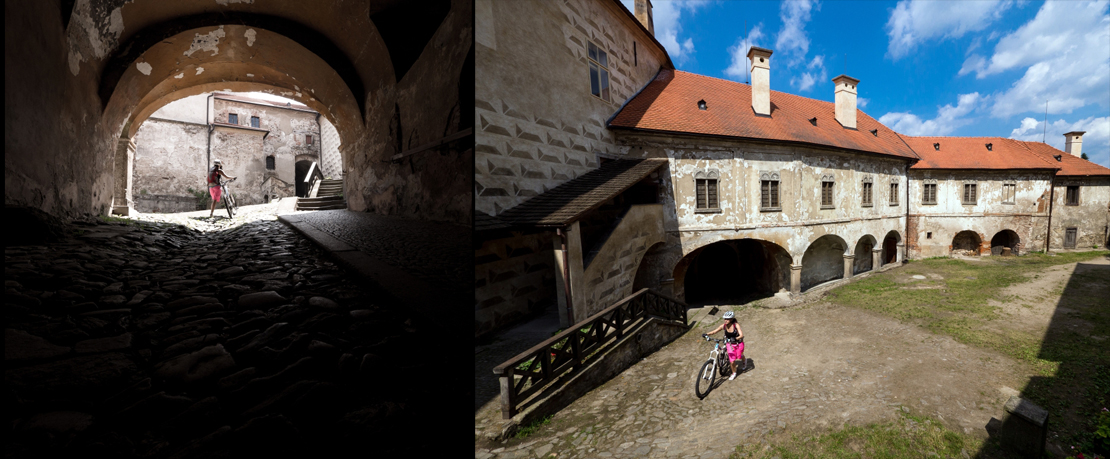 Stačí sjet kousek z dálnice, v půlce cesty mezi Brnem a Prahou, a nestačíte se divit. Smradlavé kolony a úmorné drkotání náhle střídá poklid a léčivé kulisy hlubokých lesů. Začínáme stylově v trochu ospalé a trochu oprýskané Ledči nad Sázavou. Městečko se choulí v klikatícím se údolí řeky Sázavy pod vysokým skalním ostrohem, na kterém si hrdě sedí výstavní hrádek.
Zbývá prokličkovat pár úzkými uličkami a už jsme na opuštěné asfaltce lemující břeh Sázavy. Pohodička. Sem tam šlápneme, sem tam pozdravíme halekající vodáky, sem tam nasbíráme hrst lesních jahod. A před námi je už první kopeček.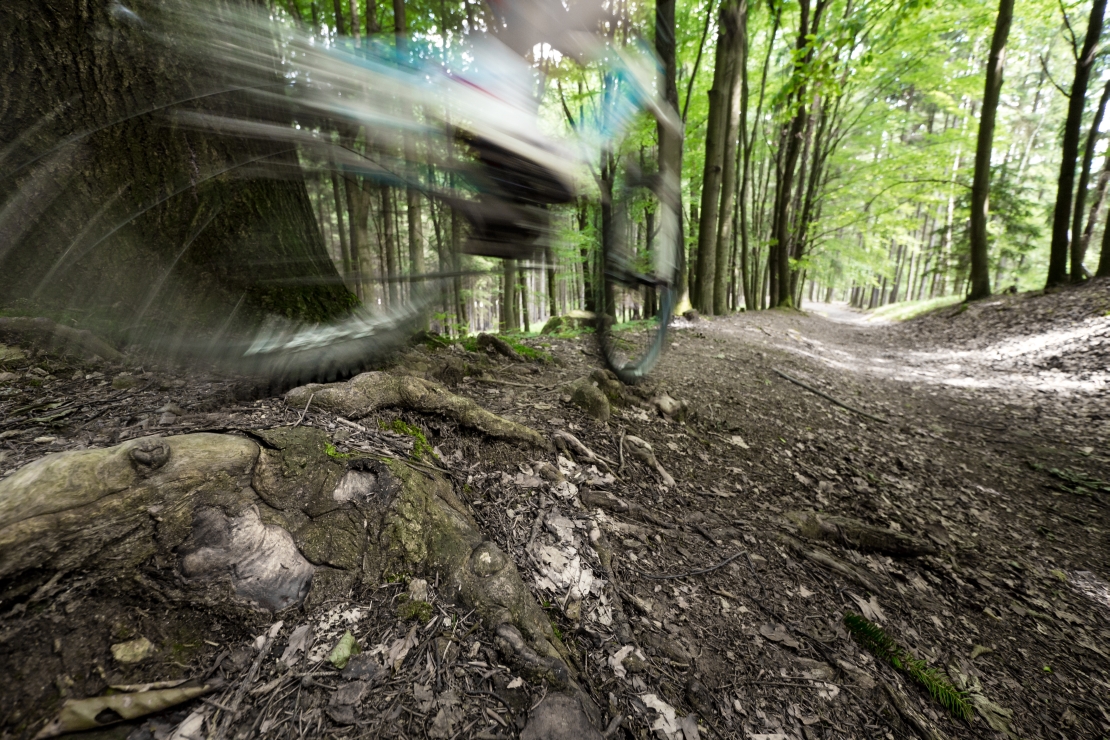 Příjemně plynoucí asfaltové rozšlapání, po pár kilometrech střídá ostrý nástup do lesa. Kamenitá lesní cesta testuje naši fyzickou i technickou připravenost. My se ale zaskočit nedáme. Naopak si ještě přidáváme malý nášup. Svižným a zábavným sjezdem se spouštíme opět k hladině řeky.

Důvod? Chceme si prohlédnout si legendární louku v romantickém meandru řeky, kde před dlouhými lety tábořil se svým oddílem Jaroslav Foglar. Hezké místo a určitě bývalo o dost hezčí, než tu následně postavili trochu megalomanské tábořiště.

Výšlap nahoru nám zpříjemĹ?uje krátká pastva na všudypřítomnĂ˝ch borĹŻvkách a za chvĂ­li opÄ›t fiÄŤĂ­me lesnĂ­ cestou vstříc dalším zážitkĹŻm.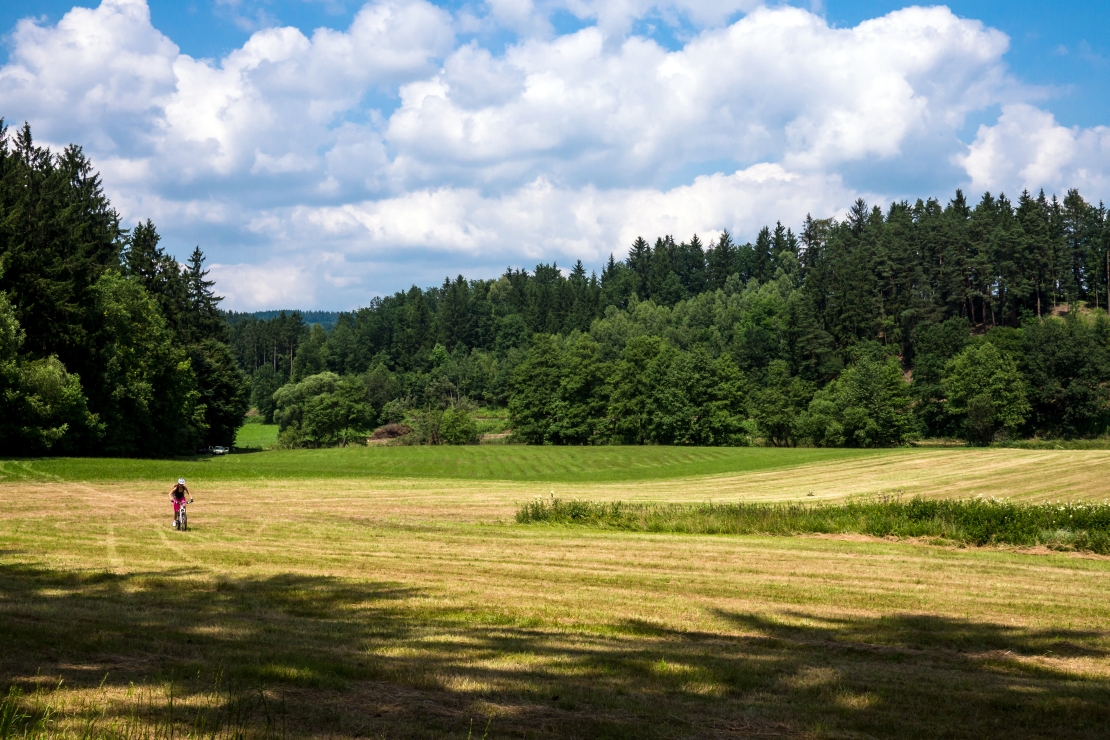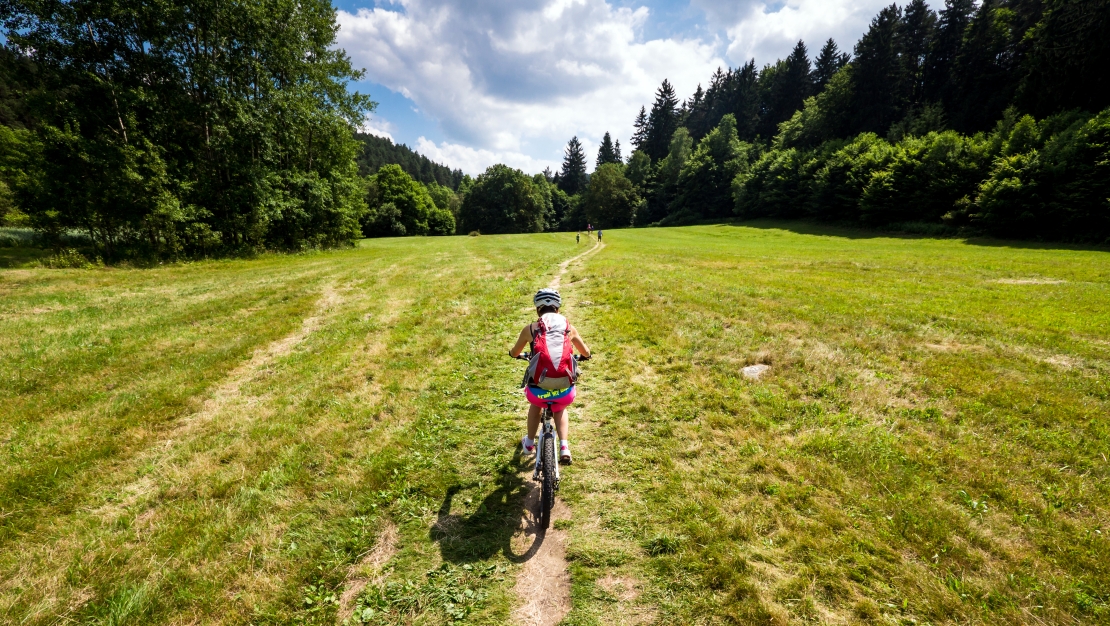 Zatímco doteď to bylo pohodové nedělní bikování,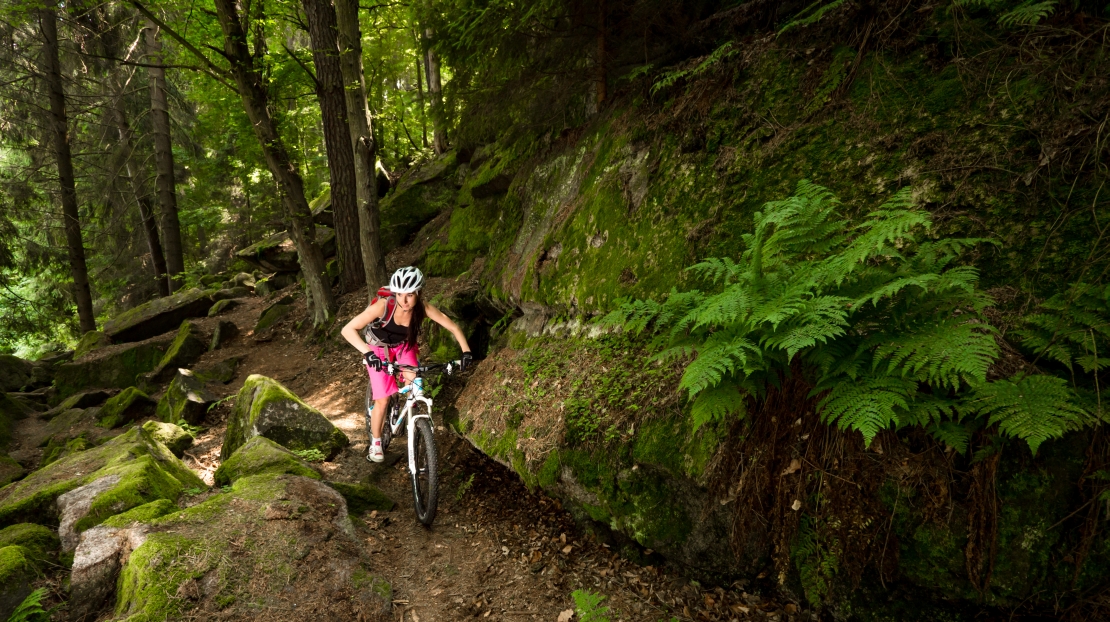 ...u Stvořidel se to láme do ostřejší záležitosti. Stejně jako řeka nabírá rychlost ve zvířených peřejích, tak se příjemná stezka houpající se přes barevné louky rozbíhá do lesa mezi obrovské balvany.
Do toho ještě kořeny a prudký svah zvrásněný kdysi zlatonosnými potůčky a máme tu trail, na kterém si nohou nešlápne jen pár vyvolených.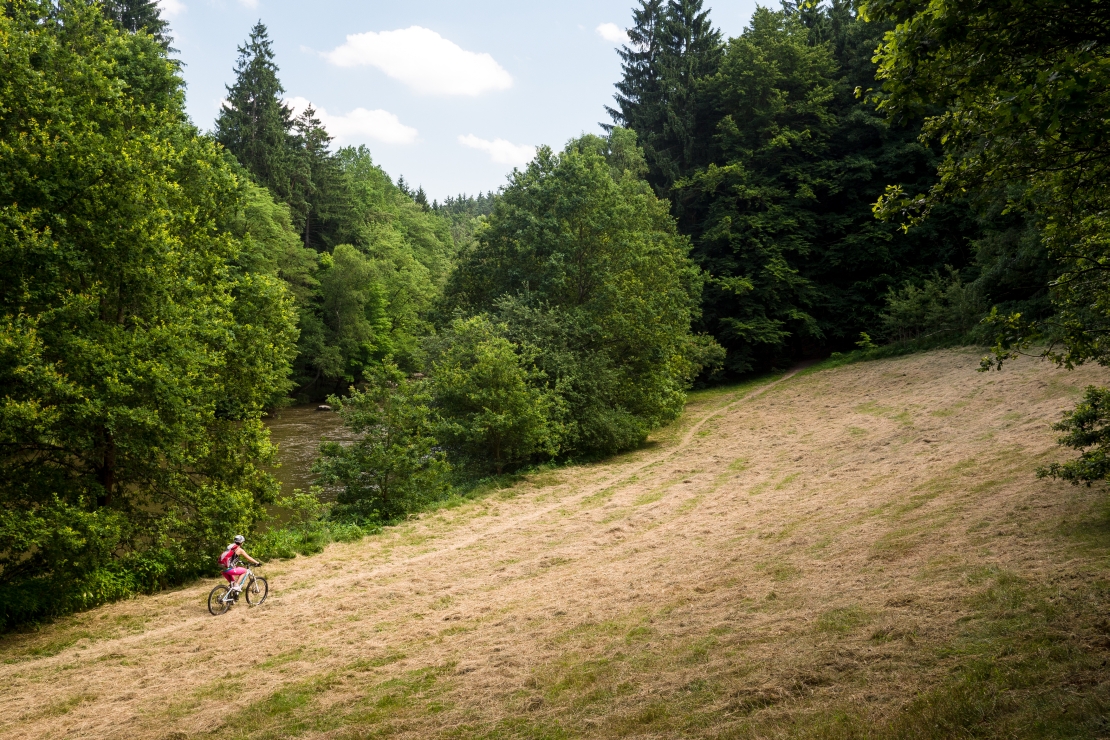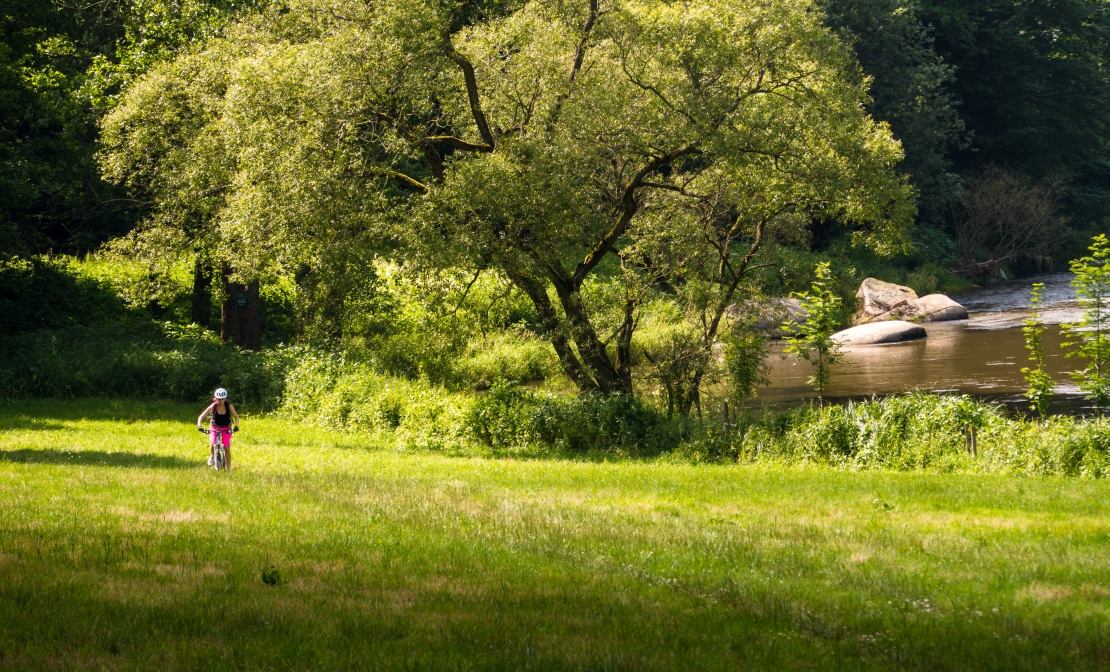 Pokud mezi ně nepatříte, stačí kolo sem tam trochu poponést a za chvíli už zase upalujete cestičkou, kolem které se míhá hluboký les, šťavnaté louky a roztomilé paloučky.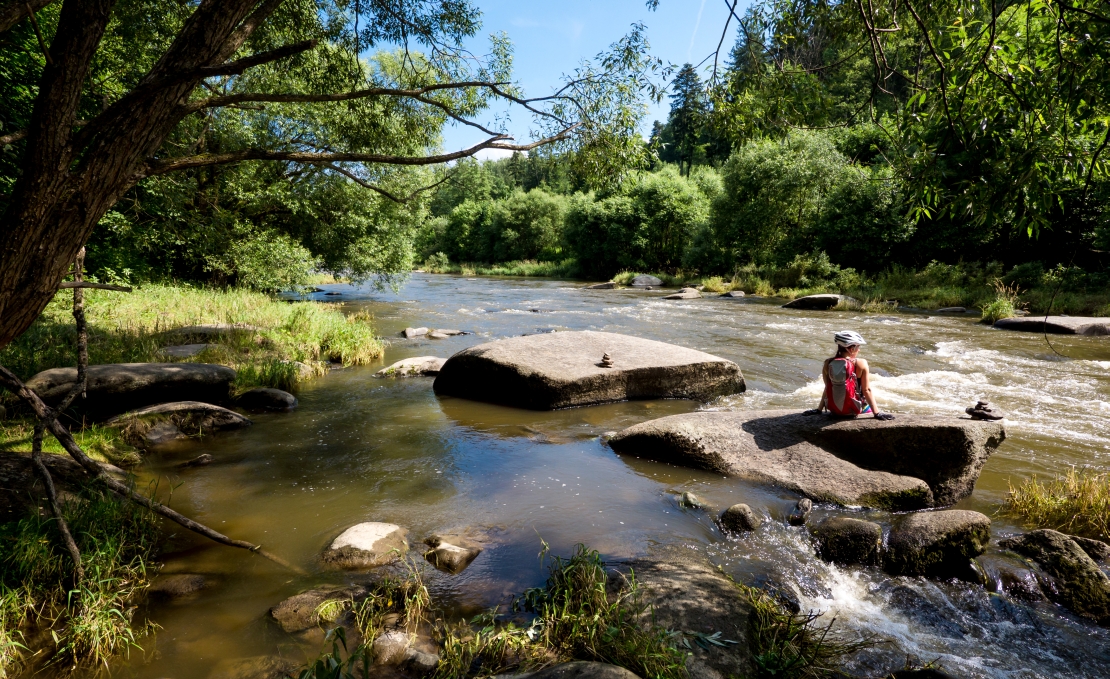 Roman-TyÄŤka!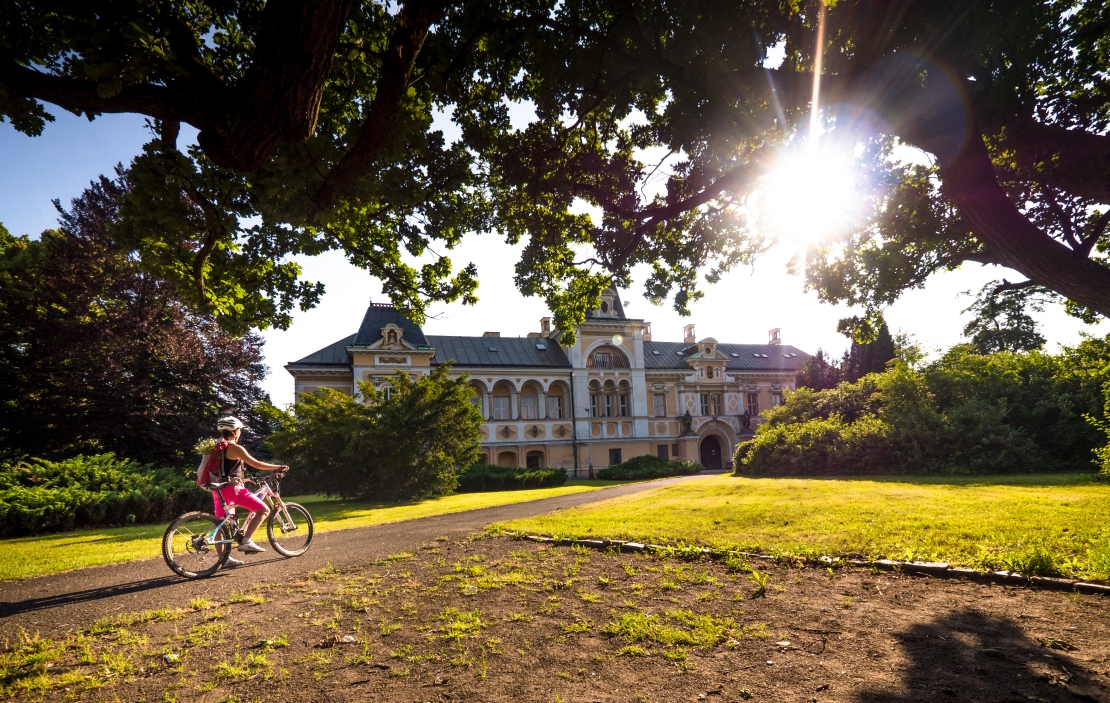 Zasloužená občerstvovačka ve Světlé nad Sázavou a zase šlapeme dál.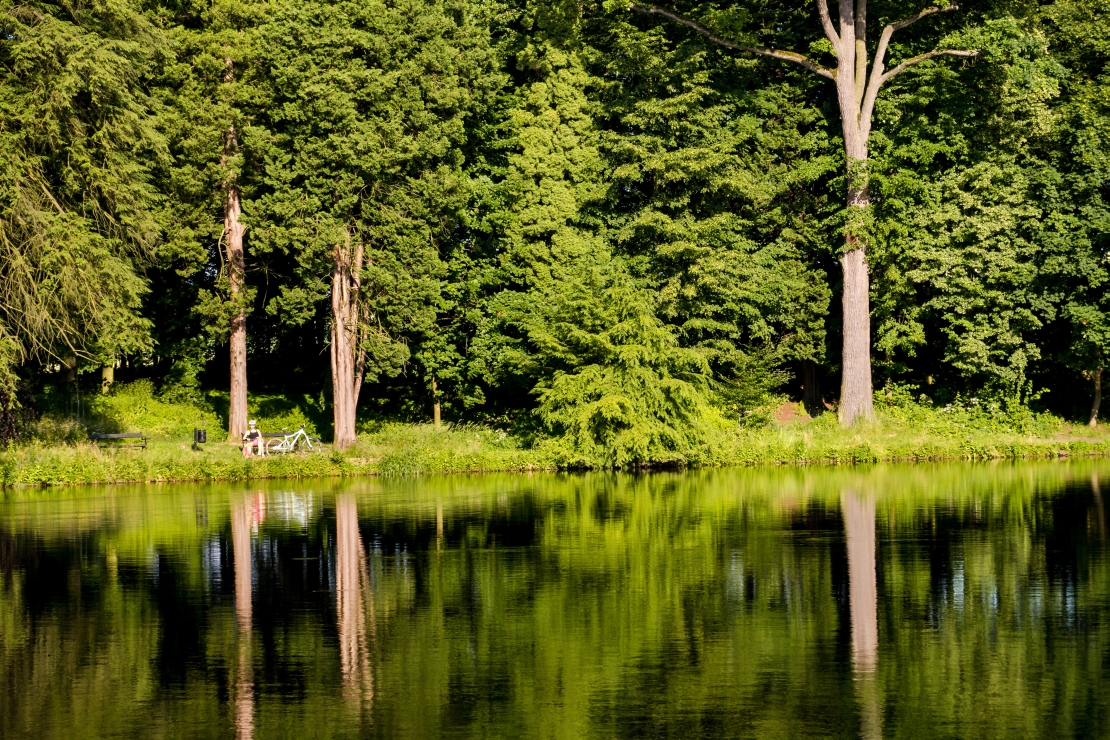 Naše trasa má úctyhodný smysl pro estetiku. Rafinovaně střídá kulisy, rychlost i náročnost. Ani chvilku se nenudíme. Cesta ze Světlé nás proplétá starým zámeckým parkem s krásnými rybníčky, jejichž klidnou hladinu zčeří jen občasné nahození starých rybářů.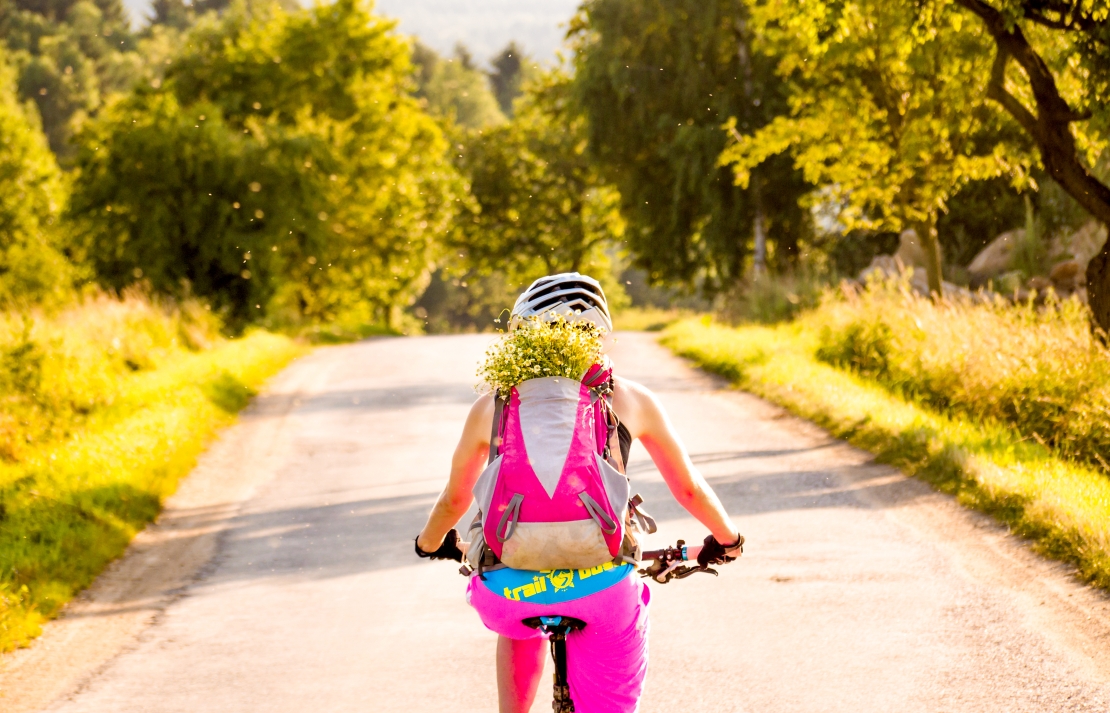 Labužnicky se šineme klidem sálající, mírně zvlněnou krajinou mezi malými vesničkami, směrem k majestátní dominantě celého okolí.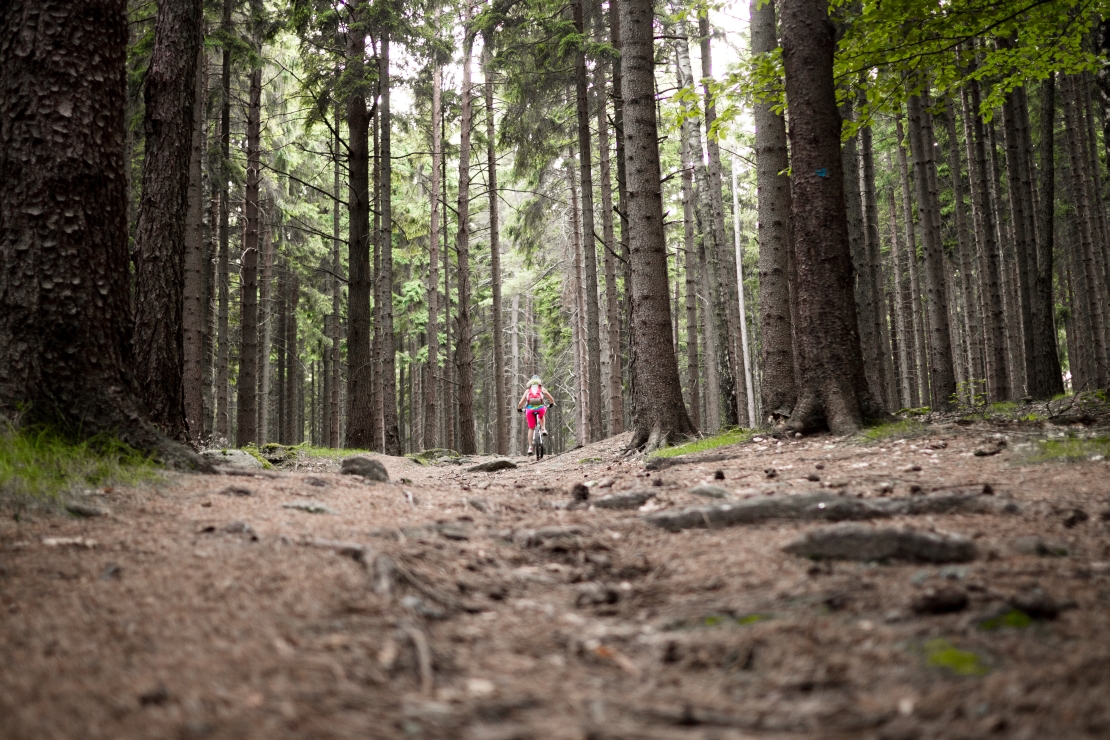 Ale dost bylo kochání. Sedm set metrů vysoký kopec Melechov se už připomíná téměř nekonečným stoupáním hlubokým, mechem obrostlým lesem.
TIP: NezapomeĹ?te, Ĺľe v záloĹľkách na začátku reportu máte pĹ™ipravenĂ© video, GPX a info k trase!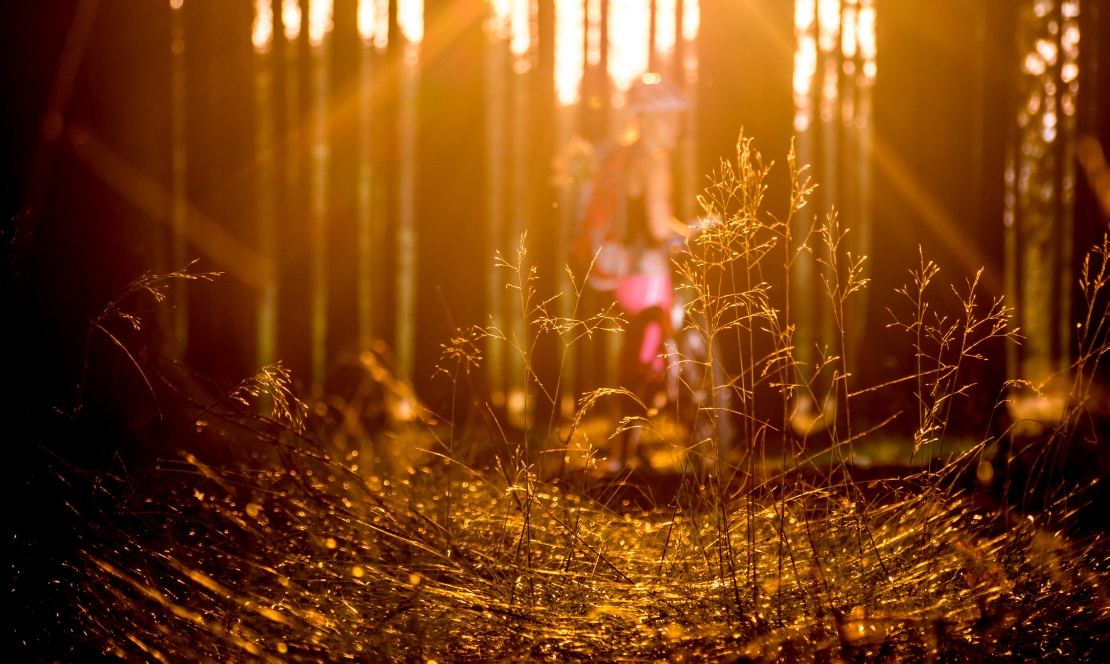 Na vrcholu se výhledů nedočkáme, ale nevadí. Místo něj tu čeká dlouhý, hravý, pěkně výživný sjezd, který potěší každé bikerské srdíčko. Prostě zasloužené finále výletu ve vodáckém rajónu. Super neděle to byla!